I have enjoyed each of these three movies for different reasons.
1. Crazy, Stupid, Love. (2011)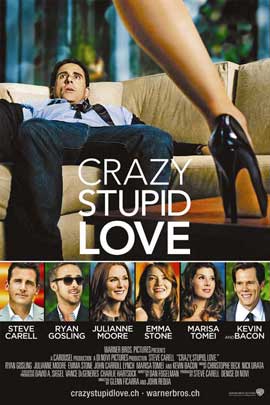 My favorite scene is this:
Oh... it never ceases to be funny!
Ryan Gosling always plays really well, but in this one, his acting is combined with incredibly stylish looks, so the final result is perfect!
2. The Story of Us (1999)
Well, what can I say about Michelle Pfeiffer and Bruce Willis?
3. Last Night (2010)
Ok, I would prefer this one to be more fast-paced at some points, but it's interesting and it has a nice "new-york-y" atmosphere.
Sunday movie-thon anyone?